You had to be there on April 29, 2016 when the now infamous Pulse Nigeria interview with Tiwa Savage was uploaded unto Youtube. During that 45 minute interview, Tiwa Savage addressed her husband at the time Tee Billz' accusations against her and her family. There was a lot to address because during his meltdown, TeeBillz insulted Tiwa Savage's mother, Tiwa herself, other musicians that were close to Tiwa. It was a whole mess.
The minute the interview was released, it was instantly the talk of the town. It was the most raw, honest, and vulnerable interview of this nature given by a huge celebrity in Nigeria at the time. Articles and think pieces were written about this video, everybody and their mother had an opinion on what Tiwa should have and should have not said. People got into arguments over this. Man, it was a moment in time.
Now, years after that infamous video, Tiwa Savage during an interview with Angela Yee on Lip Service was asked about it and well, Tiwa wasn't expecting the question. Still, she went on to respond about why she did the video and how the reactions to the video changed her life completely. This is what Tiwa Savage said about it.
**Before reading on, please make sure to like and follow our Facebook page (PHCityMusic) so you don't miss out on any new and interesting lists, articles, and stories that we post every single day. So have a really fun page. If you like our page, you will have fun too. So what's stopping you? Like our page and let's have fun together!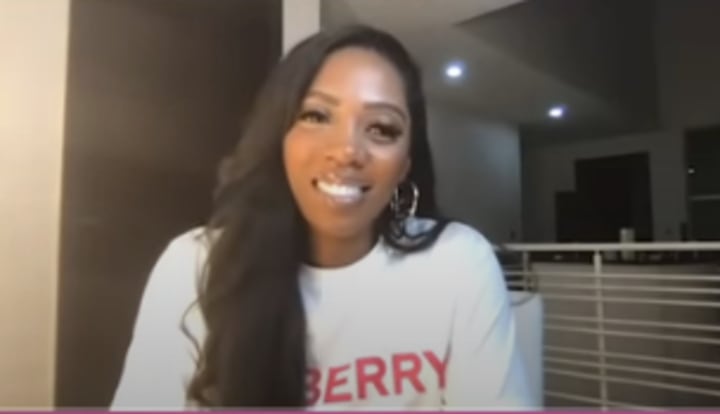 During the interview, Angela Yee asked Tiwa Savage:
Part of being famous is also having your personal life out there. We've seen that of course happen with like a Mary J. Blidge and this happened with you too. So how do you handle your relationship being on front street like that, not because of you, but because of him?
After taking a deep breath, Tiwa responded:
Woo! That was…God, you guys caught me, I haven't spoken about this in years. That was tough. That was really tough for me because it was something I was trying to manage and I didn't want out there. When it got out there, I felt like I had to defend myself and I had to speak up for myself because a lot of other people were involved. Like, a lot of names were involved. It hurt because some of my family members were also involved and so when I spoke up and then I got backlash for speaking up, at that point I was just like you know what? Fuck this. I'm just going to be me. Because I was trying to be that good girl, ticked the right boxes, went to school, got my degree, got married, had a child. Literally everything that my society says a woman should do, I did all of that and then when everything went left, I was still blamed? Something in my head was just like 'I'm living for me now'. I went and got a tattoo on my sleeve. I had like this rebellious – I caught my hair, I was just so angry. I was like 'nah, I'm gonna do me cuz you guys are going to judge me regardless'. I think that's when I got the term 'African Bad Girl' because I was like I don't give a f anymore, I'm doing me.
The Video:
Tiwa Savage's career after this still went on to flourish despite people saying that she will fizzle out because of the interview. On her latest album Celia, she wrote a song about her failed marriage called Us (Interlude) where she talks about what went wrong and her thoughts on it. I'll leave you with a link to that song below.